Question
What is the fourth most visited city in Europe?
The Top 3 are easy - Paris, London, and Rome. But if you're thinking about Dublin, Istanbul, Madrid, Amsterdam, Prague, or Vienna for the #4 slot, keep thinking. These cities are Top 10 European hot spots for tourism, but this host city of the 1992 Summer Olympics at #4 attracts more tourists than any of them.
Answer
The answer is Barcelona in Spain and Classy Plaques is proud to announce a new plaque design to our line of home address plaques. Our Barcelona House Number Plaque design was created to capture the city's spirit of modern antiquity and reflect the intricate design and bright colors of the world class tile work for which Barcelona is known.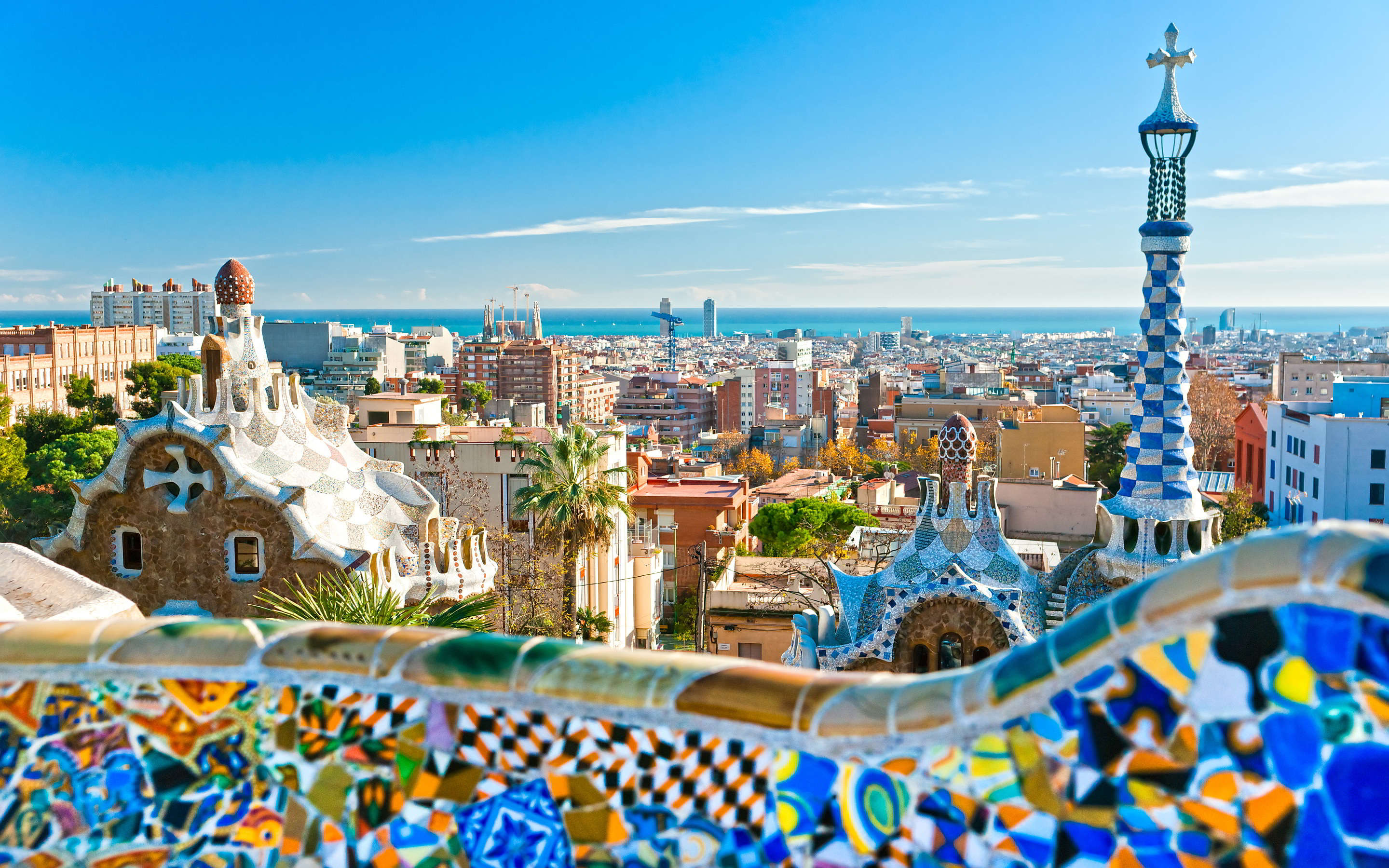 Barcelona is an eclectic mix of contrasts. The city's aura of 'modern antiquity' is reflected in many architecture and design elements that preserve and celebrate old world charm and beauty in a new world of metropolitan sophistication. Hundreds of stunning mosaics with their intricate designs of brightly colored tile work are mesmerizing in their beauty and prevalent throughout the city.
Tile Master
Much of Barcelona's tile work and architectural masterpieces are the work of Antoni Gaudi. His work has greatly influenced the face of Barcelona and his creations are commonplace throughout the city. Few artist-architects have influenced their cities so dramatically. Vivid color in his architecture and colorful tile mosaics are the signature for his unique and eccentric style.
Bring Your Tennis Shoes
Traffic accidents occur every nineteen seconds on the streets of Barcelona, making Barcelona drivers some of the worst in the world! On weekends, this number can go as high as ten accidents every second!
As a result, Barcelonians prefer to move about the city on foot (can you blame them?) and the streets of Barcelona are packed with pedestrians most of the time. Huge sections of the city are devoted exclusively to pedestrians - a total area of 130 hectares, which is equivalent to 260 football fields. When you visit Barcelona, plan to walk a lot and don't forget your tennis shoes!
Thank God for Bad Drivers
If it weren't for the accident-prone nature of drivers in Barcelona, the bright colors, elaborate tile work, modern civic design and ancient medieval buildings of this pedestrian paradise would be missed. Thank God for bad drivers.
150,000 people walk Barcelona's La Rambla Street everyday; a two kilometer long pedestrian boulevard lined with shops, restaurants, street artists, and flower carts. It is the life center of Barcelona and a famous meeting point for tourists. The most walked street in all of Spain is the Portal de l'Àngel, another pedestrian only street in the Ciutat Vella district that is thronged by 3,500 people per hour.

Avoid the Crowds
We hope you've enjoyed this brief introduction and virtual tour of Barcelona. If you don't own a pair of tennis shoes and you want to avoid the risk of being trampled by 3,500 people an hour, check out Classy Plaques latest design, the Barcelona House Number Plaque and bring the essence of Barcelona to your home (where it's safe).
See you next time...
Curt & Cassie Jones are a husband-wife writing team who blog professionally for Classy Plaques and other trending growth companies. They reside just south of Portland, OR in the north Willamette Valley.