Our Classic Monogram Plaques
HuffPost Style Section
The following excerpts from a recent Huffington Post Style section post herald the return of the 'personalization' theme in everything from fashion to home décor. The classic look and refined elegance of the stately monogram is popping up all over the place and Classy Plaques line of Monogram Address Plaques is trending in a big way.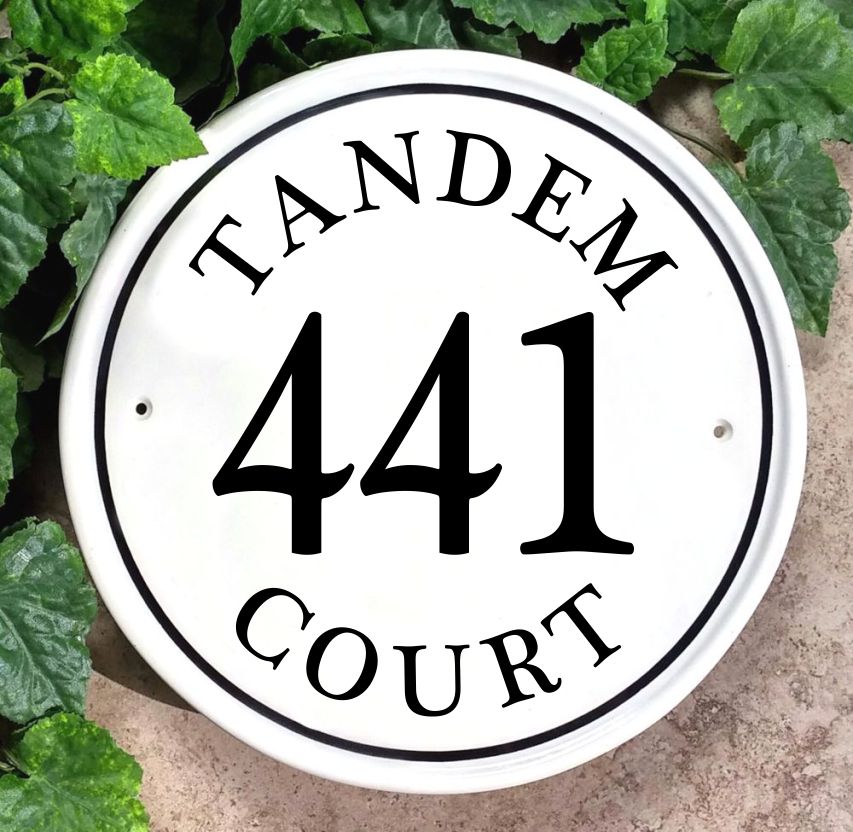 Here are the HuffPost excerpts (credits below):
"Monogram is back in a big way with the return of the personalization trend. Whether it's fashion items, travel or home style, putting your own stamp on your style -- literally -- is hot all over again… The chic place this trend is turning up is in home décor. Wood letters, classic monogram pillows, bedding and throw blankets are everywhere.
The key to working the trend is to keep it simple with a piece or two. You don't want to go as far as have the painting of yourself over the mantle, but a few good initials here and there can look fresh long after the trend dies down in the coming years."
What About Traditional Décor?
Many Classy Plaques customers are thrilled with the creative and artistic ceramic house plaque designs we offer and value our ability to customize a house number sign that specifically expresses their uniqueness.
More traditional decorators may be unaware that Classy Plaques also offers a complete line of Monogram Address Plaques . If monograms are part of your decorating motif (or if the personalization trend has cast its spell on you), a monogram ceramic address plaque from Classy Plaques may be just the ticket.
What's First in Last Names?
Monograms typically focus on the first letter of the family surname. If you ever wondered whether the first letter of your last name is common or uncommon, today is your lucky day!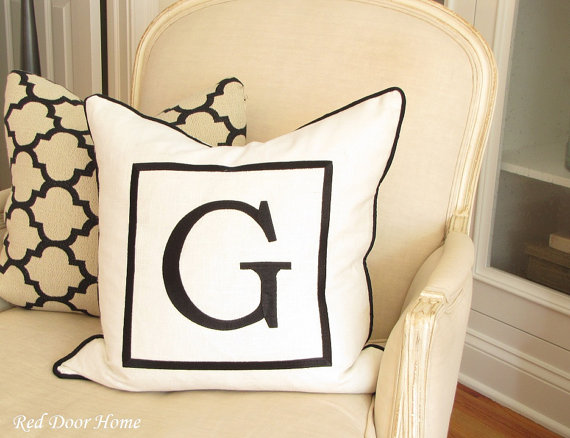 Where Do You Rank?
As shown below, the letter 'W' is the most common first letter for a last name in America followed by the letter 'J' in the #2 position. Of the 115 million households in America, nearly half of them (45%)share 100 common last names. Here's how these 52 million US households (HH) in the Top 100 stack up:
Rank 1st Letter of Last Name # of HH
#1-2 W, J 5-6 million
#3-5 M, S, B 4-5 million
#6-9 R, H, T, C 3-4 million
#10-12 P, G, A 2-3 million
#13-14 L, D 1-2 million
#15-19 K, E, Y, F, N .5-1 million
#20-26 I, O, Q, U, V, X, Z 0-.5 million
Did Mr. Smith Go To Washington?
If your last name is 'Smith' and you expected to see the letter 'S' in the top position (as opposed to the #4 spot), remember that even the most popular last name (Smith) cannot stand alone against pairs of popular last names like Williams and Wilson, Johnson and Jones, or Miller and Moore.
Believe It or Not
Following is a list of the most common last names in America for every letter of the alphabet. Believe it or not, 1 in 6 US households share these 26 common last names:
Anderson Brown Clark Davis Evans Flores Garcia Harris Ingram Johnson King Lewis Miller Nelson Owens Perez Quinn Robinson Smith Taylor Underwood Vasquez Williams Xiong Young Zimmerman
Gift Idea
A Monogram Address Plaque from Classy Plaques makes a perfect wedding or housewarming gifts for newly married couples and homeowners.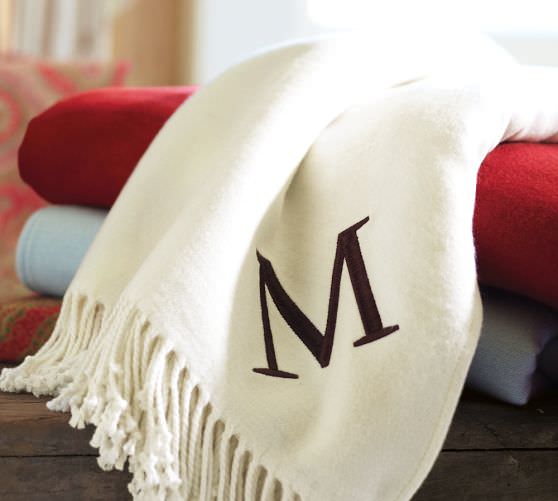 Note: Special thanks to Condiment (a HuffPost signature contributor) for excerpts from article in Style Section of Huffington Post dated 8/14/13.
Curt & Cassie Jones are a husband-wife writing team who blog professionally for Classy Plaques and other trending growth companies. They reside just south of Portland, OR in the north Willamette Valley.