Cowabunga! Surf's Up with our Surfboard House Plaques
"Catch a wave and you're sitting on top of the world..." These immortal words made famous by the Beach Boys captured the spirit of an entire generation – a spirit that is still alive and well today.
The latest ceramic address plaque from Classy Plaques is designed to harness the energy and excitement of catching the perfect wave and riding it all the way to your front door. The introduction of our surfing house plaque adds a powerful surge of energy to our unique line of beach address plaques.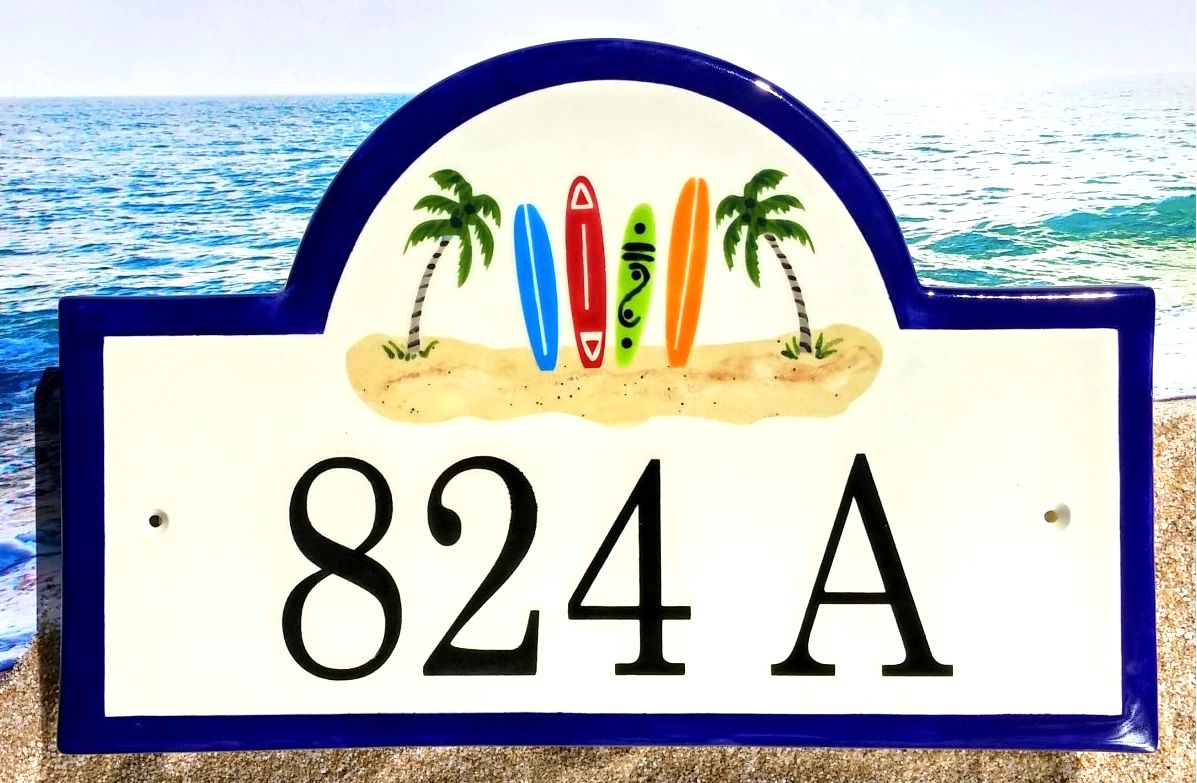 We are excited to provide yet another way for our valued customers to express their unique passions and interests through our ever-expanding line of fun, unique, and artistically creative house number signs. At Classy Plaques all of our address plaques are custom-designed and hand-crafted especially for you.
Surf Lingo
Surfing has a unique vocabulary all its own. If you know the meaning of at least three of the following surfing terms, our surfing house plaque may be for you: Be a Star


Ever since Gidget (Sandra Dee) was initiated into the California surfing culture by Moondoggie (James Darren) on the big screen in Gidget (1959), the surfing lifestyle has become an important part of the American experience. Mainstream movies and movie stars have paid homage to the surfing subculture for more than fifty years.
From the disappointment of Chadwick Gates (Elvis Presley) career choices in Blue Hawaii (1961) to DeeDee's (Annette Funicello) literal free fall for Frankie (Frankie Avalon) in Beach Blanket Bingo (1965), beach party films and surfing movies have enamored audiences around the world. More recent blockbusters like Point Break (1991) with Patrick Swayze and Keanu Reeves, Blue Crush (2002) with Kate Bosworth, and Soul Surfer (2011) with AnnaSophia Robb, Helen Hunt, and Dennis Quaid prove that the surfing lifestyle is not a passing fad.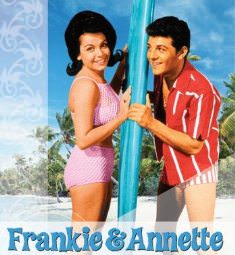 Rumor has it that many of these movie stars would have owned a surfing house plaque from the beach address plaques collection at Classy Plaques had they known about them. Buy a plaque and Be a star!
Make History
Surfing is one of the oldest practiced sports on the planet. The idea of riding waves on a wooden board originated in Western Polynesia more than three thousand years ago. Early surfers were fishermen who discovered that riding waves was a good way to get to shore with their catch. Over time, 'catching a wave' morphed from an efficient work activity to an enjoyable pastime. And the revolutionary idea of surfing for fun and sport was born! The rest is history.
Now that you know more than you ever thought you would know about surfing (and then some), we invite you to check out our beach address plaques collection and harness the power, beauty, and excitement of 'catching the 'perfect wave' for your home – with a surfing house plaque from Classy Plaques.
Cassie Jones
Blogger for Classy Plaques