Welcome back… to the home of the plaque!
In this week's post, we are highlighting another popular home address plaque design from Classy Plaques. It's our bright and colorful Bougainvillea Address Plaque, a cheerful burst of color for your home.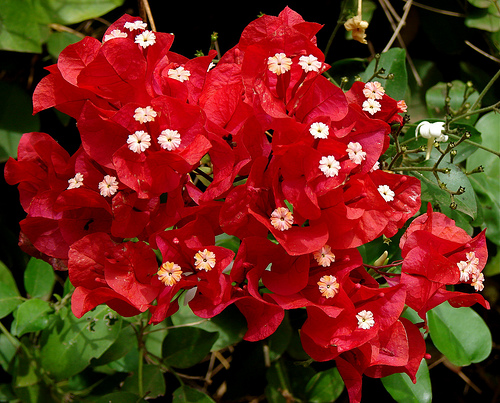 From California to Florida, Kenya to Columbia, and Singapore to Sri Lanka, the bright colors of the bougainvillea plant are as bountiful as they are beautiful in many warm and tropical climates around the world.
Of all the tropical plants (of color) in the world, the cascading blooms of the bougainvillea compete with palm trees and beaches as the 'signature image' of tropical paradise. From public parks to private gardens, the brilliant hues and cheerful bursts of color of the bougainvillea punctuate many lush, verdant tropical backdrops around the globe.
Native to the South American coastline of Brazil, this versatile plant can be coaxed into a small potted house plant, a hanging basket, or a 40-foot tree. It can be trained as a shrub, a vine, a hedge, or a curb-liner. It can spill over a fence, cling to a wall, scale an arbor, climb a trellis, or can be used as ground cover or to frame windows or doorways.
This hardy plant lends itself well to creative bonsai forms or unique topiary designs and is salt-resistant and drought-tolerant. It blooms profusely even during the winter months and its long, thorny branches with their black, waxy substance keeps the plant relatively free of most insects and pests.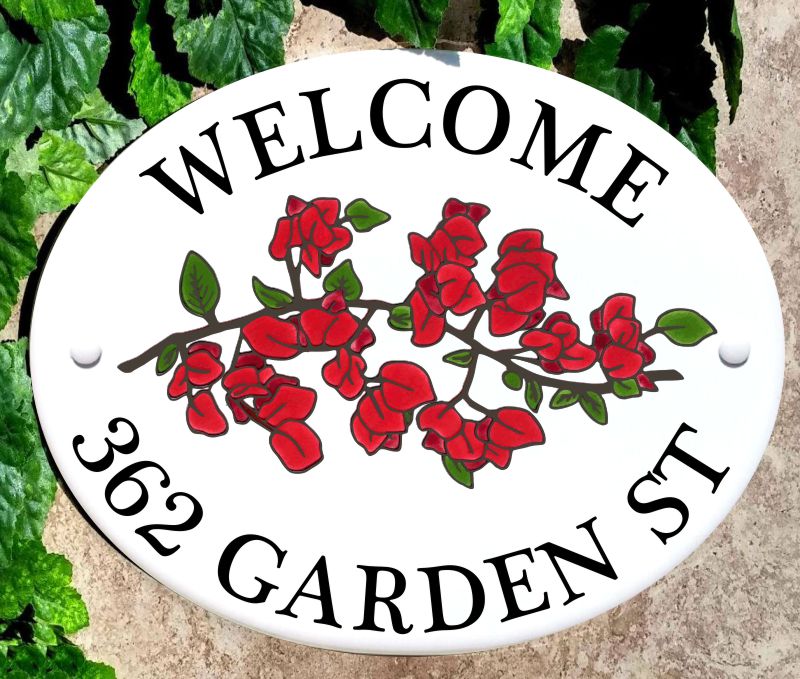 Did You Know?
The leaves of the bougainvillea are heart-shaped but its brilliant colorful blooms of red, white, pink, yellow, orange, purple, magenta, and burgundy are not actually flowers. The real flowers of the bougainvillea are tiny, inconspicuous white or cream-colored tubular blooms surrounded by three large, colorful masses of papery, leaf-like pedals known as 'bracts' (much like a poinsettia). Tropical Roots
The unique name bougainvillea is a tribute to Admiral Louis Antoine de Bougainville, a Frenchman who discovers the plant as an explorer in Brazil in 1768. This Brazilian plant was the botanical highlight of the voyage. In the 250 years since its discovery, the bougainvillea has assumed its rightful place as one of the most popular and prolific, spectacular and beautiful tropical plants in the world.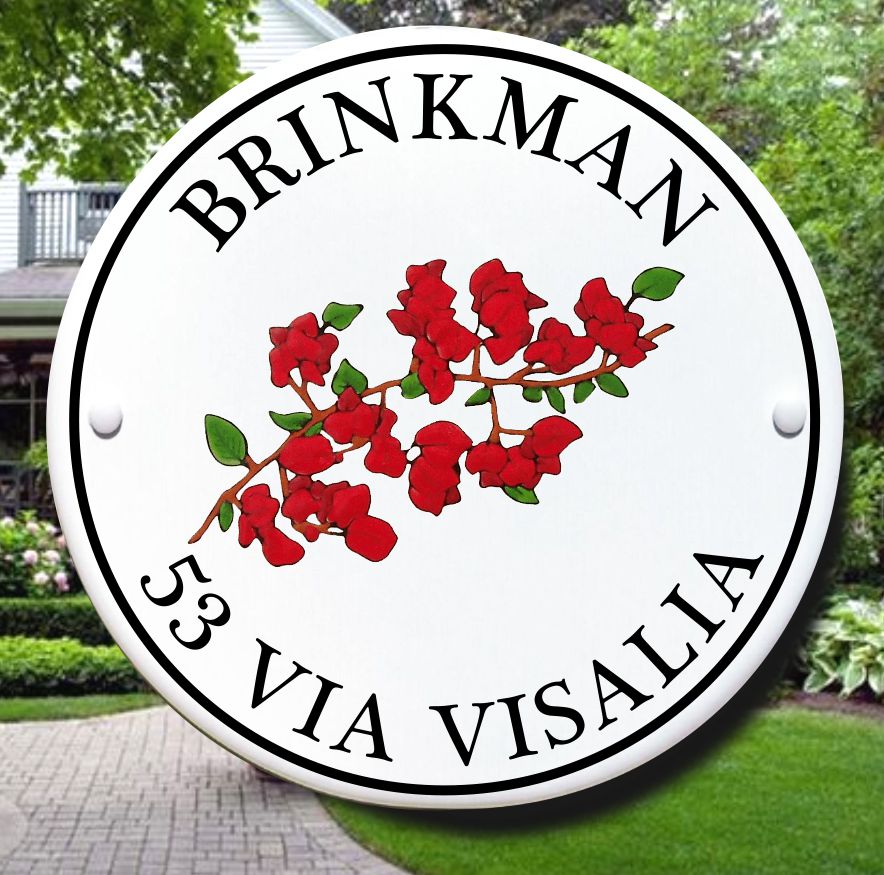 Tying It All Together
If the vibrant and colorful beauty of the bougainvillea plant adorns your yard, you may want to 'tie it all together' with a Bougainvillea Address Plaque house number sign from Classy Plaques. Or perhaps you live in a cooler climate and want to grace the exterior of your home with a colorful homage to tropical beauty.
If nothing else, we hope you have enjoyed this quick tutorial in the botanical beauty of the tropics. As always, feel free to share, pin, tweet, add, or send this post (or another Classy Plaques post you've enjoyed) to someone who would enjoy them. Thanks in advance for your support.
See you next time…
Curt & Cassie Jones are a husband-wife writing team who blog professionally for Classy Plaques and other trending growth companies. They reside just south of Portland, OR in the north Willamette Valley.