Lemons Address and House Plaque Italian Style!
Lemons, Lemons, Lemons! The Beautiful Fruit of Italy

My husband, Craig, was updating our website recently when he mentioned that our 'Lemons from Umbria' design prompted great memories of our dream vacation to Italy a few years ago- the one that inspired our 'Lemons from Umbria' plaques and many of our other Italian Style address plaque designs. We reminisced about the breathtakingly scenic beauty of the Italian countryside- specifically the Amalfi Coast (an area just south of Naples on the Mediterranean coast that includes a number of small cities).
There is no place on earth like these hillside towns nestled between the majestic cliffs of western Italy and the sparkling blue waters of the Mediterranean Sea. Many houses are built into the ancient cliffs that overlook the sea and the area is lush with tropical palm trees and dotted with olive orchards. Lemon groves and grape vineyards are scattered along the winding roads.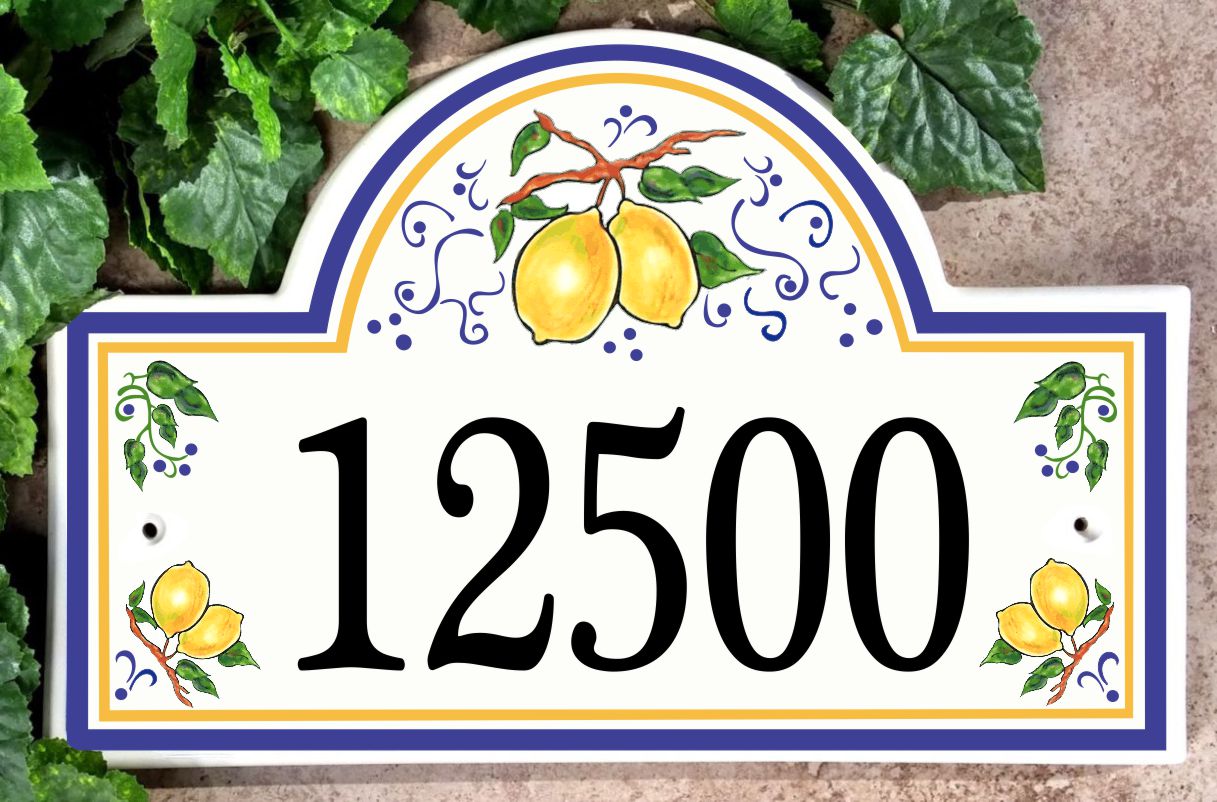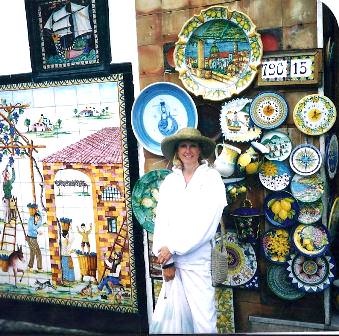 One of our stays was at a hillside villa on the island of Procida. We walked through a lemon grove each morning to enjoy 'cafe' (espresso), chocolate filled croissants, and a spectacular view of the Mediterranean. We talked about the beauty of the amicable Italian people we met and remembered the joyful simplicity of their family-oriented lifestyle.
We were familiar with western Italy's reputation for olive, grape, and garlic production. But we were surprised to learn that lemons are also an important crop that has become a globally recognized symbol of the Amalfi coast. It is not uncommon to see lemons the size of grapefruit being used in everything from sweets to liquors, pastas, salads, and even eaten fresh with a drizzle of olive oil and balsamic vinegar.
Our destination was Vietri - a city teeming with exquisite pottery recognized by many as some of the best in the world. We wound our way around hairpin turns high above the sea and drove past ancient cliff side ruins as we climbed and twisted our way to Vietri.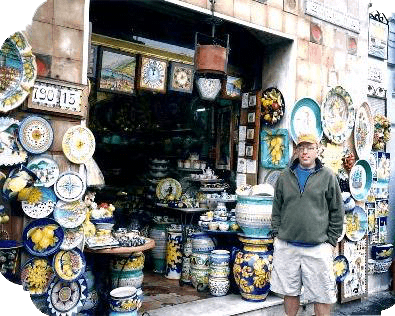 At one point, a spectacular view of the coastal city unfolded far below us. Later I would recognize this beautiful cliff side scene painted on many pieces of authentic Italian pottery. I later bought one that now hangs in my dining room. As we stroll through the narrow alleyways of this ancient hillside city, we encounter a seemingly endless number of pottery shops. We meander our way from shop to shop and I am astounded by the vibrant colors and touched by the exquisite beauty of the hand-painted pottery. In many little shops, the pottery is stacked so high and so close together that, as I inch my way between the carefully stacked columns of ceramic pottery, I worry about knocking something over and starting a demolition of disaster.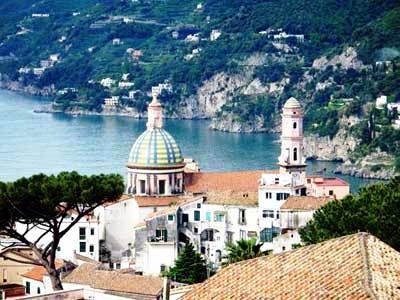 So much inspiration for an artist like me! My goal is to see how much of this hand-painted beauty I can cram into my suitcase to take home with me. Bright yellow lemons are everywhere - painted on deep royal blue plates, pitchers, cups, bowls and platters. The shop owners are amused with smiles on their faces as we make feeble attempts to communicate with them in Italian.
I love many of the house number designs in our line of Italian Style address plaques but these are the memories that make our 'Lemons from Umbria' one of my favorites.
Owning a ceramic address plaque from Classy Plaques is not quite the same as a drive along the Amalfi Coast but if you've been there, it will evoke many of the same feelings and memories of the people, places, and pottery of Italy. And if you haven't been there (yet), a 'Lemons from Umbria' house plaque will help you remember why you want to visit and keep you focused on your dream.
Ciao!
Renee Jones
Artist/Founder, Classy Plaques