As Good As It Gets
If you believe (as we do) that a day at the beach is as good as it gets, get ready to conjure up some great 'sand between your toes' memories of beach umbrellas, playing in the surf, and the smell of coconut oil.
In this post Classy Plaques is proud to feature three new popular Beach designs. Our Beach Party, Beach Dreamin, and Beach Breeze Address Plaques. If you agree that a day at the beach is a day in paradise, you're going to love our:
Top-Ten List of All-Time Favorite Beach Activities: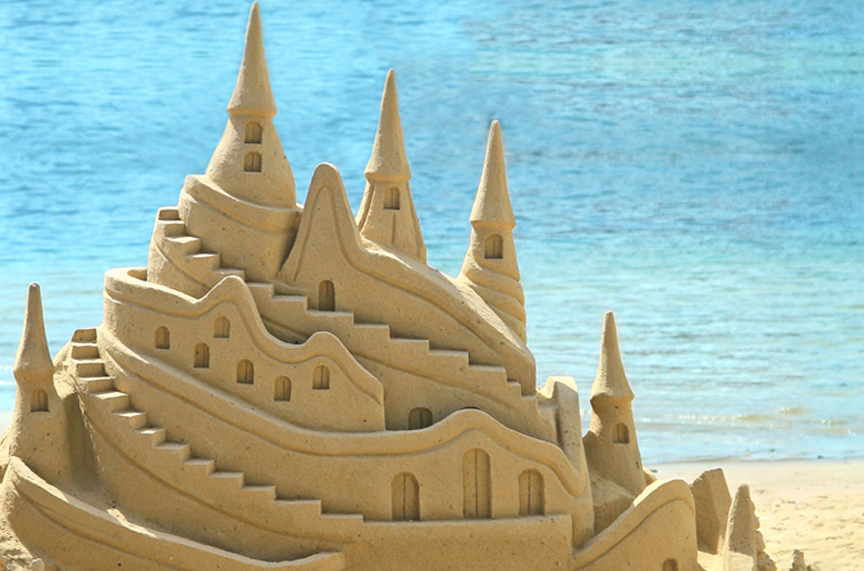 10. Build a sandcastle.
From the simple 'upside down bucket' design to the most elaborate medieval castle replica complete with towers, turrets, and a moat, sandcastles are a fun and creative way to pass the time at the beach. 9. Enjoy a picnic. Ignore the overabundance of food vendors and long lines at most popular beaches and pack up a really nice picnic basket full of goodies and indulgences like wine, cheese, fruit, crackers, and chocolate. Besides, is there a better way to put the 'sand' back in sandwich?
8. Look for seashells.
Walk along the shoreline with purpose and troll the beach looking for unbroken sea shells and colored glass. Take the best ones home and create something artistic that will create a special memory of great fun at the beach.
7. Watch the sunset .There are few things more romantic than watching the fiery golden orb we call the sun, disappear into the horizon while the progression of twilight to dusk to dark envelops the world.
6. Fly a kite . The beach is a kite-flyers paradise - no trees, no buildings, no telephone poles, no electric wires and mile after mile of open air. The rush of the constant and robust ocean breezes will lift your kite - and your spirit to new heights.
5. Take a Walk. There's nothing quite like a long barefoot stroll along the beach. Walking the surf line with sand between your toes and shallow waves rippling over your feet will relax, refresh, renew, and reinvigorate.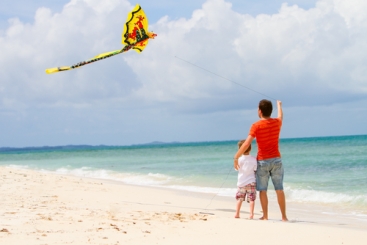 4. Sunbathe. Spread out a beach blanket and cover yourself with coconut oil or some sunscreen and bask in the warmth of the sun's golden rays. Whether you're looking for a dark tan or a light nap in the sand, it's always better at the beach.
3. Celebrate. From a special birthday trip or anniversary celebration to a memorable honeymoon or festive fireworks on Independence Day, the beach is a great place to celebrate and commemorate many special occasions.
2. Daydream.
The beach is a great place to find yourself with no commitments and no demands. Just 'hanging out' with yourself and daydreaming a little bit is good for the soul. Envision your life in five or ten years or ponder what you would do if you won the lottery.
1. Relax.
A day at the beach makes it easy to relax. Sometimes doing absolutely nothing is just what the doctor ordered. Relaxation without guilt, shame, or regret is often difficult but the beach offers complete freedom to 'just sit there' and do nothing.
Nothing beats a day at the beach. If you're beach juices are flowing, go to the beach tomorrow. If you're not able to do that as often as you want, perhaps one of our Beach Address Plaques from Classy Plaques will help. Here's to the roar of the surf, the smell of salt in the air, and a day of fun in the sun. See you at the beach!
See you next time...
Curt & Cassie Jones, Bloggers